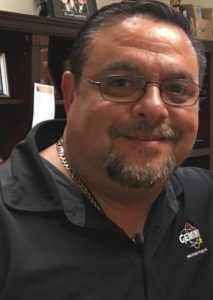 Richard Ruiz tiene treinta y cinco años de experiencia en acabados, incluyendo quince años como propietario de una empresa contratista de acabados. Actualmente trabaja en Gemini Industries; en un principio empezó como representante del territorio de la ciudad de Nueva York y hoy en día es el representante de distribución en el noreste y de la cuenta de OEM. Rich ha dado múltiples seminarios sobre técnicas de acabados en el noreste y ha ofrecido capacitaciones prácticas sobre productos basados en agua para interiores y exteriores y revestimientos de disolventes de madera.
Para más información en español, vaya a www.awfsfair.org/espanol
Rich Ruiz has 35 years of finishing experience including 15 years as owner of a finishing contractor business. He began his career at Gemini Industries as the New York City territory representative and is now the Northeast Distribution and OEM Account Representative. Rich has presented multiple seminars in the Northeast on proper finishing techniques and has offered hands-on training on interior and exterior water-based products and wood solvent coatings.