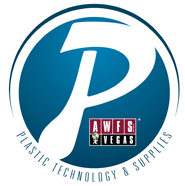 2017 AWFS®Fair will once again be highlighting Plastics within the industry after a successful launch of the Plastic Technology & Supplies Program at the 2015 AWFS®Fair. By doing so, we will continue to widen exhibitor and attendee participation for the Fair. See the Plastics Program press release.
PLASTIC PARTICIPANTS WILL BE HIGHLIGHTED AT THE SHOW:
• AWFS®Fair website
• AWFS®Fair Official Show Directory
• Designated markers within their booth
• AWFS®Fair onsite signage at key locations
PLASTICS EDUCATIONAL SESSIONS
See the College of Woodworking Knowledge (CWWK) "Full Conference Program" to find sessions related to plastics (search "plastics" in "seminar options")

SPECIFIC PLASTICS ATTENDEE MARKETING CAMPAIGN
In addition, Association of Woodworking & Furnishings Suppliers® (AWFS®) plans to implement a comprehensive targeted marketing campaign within the plastics sector in order to inform and encourage buyers to attend the 2017 event.
Participation is free and available to all contracted exhibitors, involved in the following areas of the plastics industry.
Adhesives
Cutting/Routing/Sawing
Fastener/Insertion
Finishing/Curing
Foiling
Laminating
Plastic Hardware
Plastic Material Supplier
Polishing
Tooling
Tool Holding
View the companies here that are participating in the program. Be sure to stop by their booth!