By exhibiting at AWFS®Fair, you place your company among the best in the business—and directly in the path of thousands of buyers who are in the market for what you sell. They'll be here, looking for suppliers and resources that can help them achieve leaner, greener, more profitable operations. To compete for that business, you absolutely need to be here.
Review the current Floor Plan* (changing daily as space draw is being completed ) to determine your preferred booth locations, and indicate your preferences when you fill out the Space Application & Contract. 
Click here for the 2015 current contracted Exhibitor List (as of 3/19/14)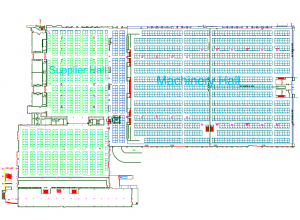 *The floor plan will be updated continuously through space draw. Check back through April 2nd to follow our progress.