Put your product where the money is. AWFS®Fair attendees have focused interest and genuine purchasing intent: 80% are final decision makers. View registrant profile.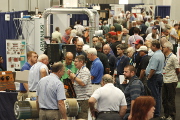 Maximize your selling opportunities. One of woodworking's largest trade events of the year delivers a steady stream of qualified prospects right to you in four concentrated days of buying and selling that simply can't be matched by any other strategy. New to AWFS®Fair? View the exhibitor packages available.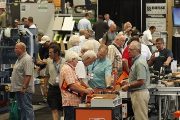 Introduce your new technology. The industry has always looked to AWFS®Fair as the showcase for new trends, exciting innovations and important developments. Buyers expect to see what's new, with 88% here for just that reason. If you're launching new products in 2019, make sure to feature them in the New Product Showcase for maximum impact.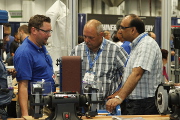 Enhance your brand and expand your influence. Nothing works like AWFS®Fair when it comes to connecting you with the full range of buyers from every market segment and every size operation—locally, across the country and around the world.