(Speakers listed alphabetically by last name)
Brian Ausland is the Director of Education for Navigation North Learning. He works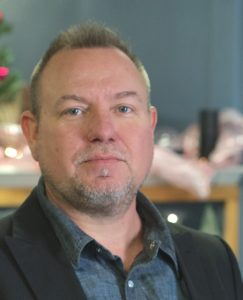 as a technical contractor and program developer for many agencies including the U.S. Office of Educational Technology and the Smithsonian Center for Learning and Digital Access. Brian specializes in promoting the use of quality Career and Technical Education (CTE) programs to engage diverse learners in career-ready skills development that simultaneously supports academic learning and growth. Prior to leading NavNorth, Brian worked in education for 15 years in positions ranging from classroom teacher to professional development coordinator and program administrator.
Sessions: Using Technology to Create 21st Century Manufacturing Curriculum
Jodi Ausland works as a regional Career and Technical Education (CTE) coordinator with the Butte County Office of Education (California) where she helps schools and teachers align their curriculum with regional industry and job-entry skills for the 21st century. Jodi is the national Information, Communication and Technology (ICT) Division President with the Association of Career and Technical Education (ACTE), and she serves on the California STEM Advisory Task Force as one of the "Women in STEM" ambassadors. Jodi also served for two years as a curriculum specialist for CTEOnline.org, a website which supports manufacturing education teachers.
Sessions: Using Technology to Create 21st Century Manufacturing Curriculum
Kelly Baetz joined the State of Nevada, Safety Consultation and Training Section (SCATS) in 2011 and has been a Training Supervisor since 2014.  He is a certified Safety and Health Practitioner and an authorized trainer for both OSHA Construction and General Industry 10- and 30-hour outreach courses.  Kelly holds two Associates degrees in Construction Management and Safety Management. He brings a wide range of government, military and public sector experiences to his work, including his role as a safety officer/ safety director and safety trainer for construction companies in the Las Vegas area.
Sessions: Developing a Written Workplace Safety Program
Michael Batky began his career in the plastics industry in 1961 and has worked with multiple companies in various roles, including entrepreneur and owner.  In 1999, he became Vice President at Business Answers International, a research and consulting company focused within the plastics distribution and fabrication and material manufacturing industries.  He is also a dealer for SCM Group and sells their CNC machines to the plastics industry.
Sessions: Plastic Fabrication: Staying Competitive in a Rapidly Changing Environment
Jonathan Benson has been working with wood for 40 years. His award-winning designs combine fine veneers, bent laminations of wood, and turned elements. He uses these elements to create tables, cabinets, and many other types of furniture. Jon's work has been exhibited in more than 40 galleries nationwide. He has taught woodworking and furniture design at the college level and has given numerous workshops and lectures across the country. Jon has also authored numerous articles for national woodworking magazines and is the author of several books including Woodworker's Guide to Veneering and Inlay and Woodworker's Guide to Bending Wood, published by Fox Chapel Publishing. He is featured in a 2 DVD series on veneering published by Popular Woodworking magazine.
Sessions: Matching Fine Veneers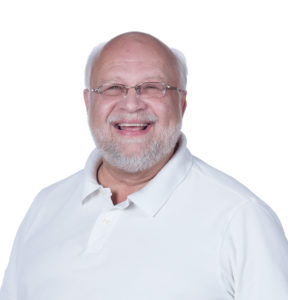 Steve Bialek is a Corporate Architectural Woodwork Manager at ISEC where he is responsible for working alongside architects identifying risk, material selection and constructability assessment prior to completed construction documents among many other tasks. Projects managed include the Washington DC Convention Center, the Phoenix Symphony Hall, and the National Geospatial Intelligence Agency, New Campus East. He previously worked at Glenn Reider as an Operations Manager and in managerial roles at other architectural millwork firms. He is a graduate of Northeastern University and Elmhurst College.
Sessions: Improving Efficiency and Quality of Commercial Installations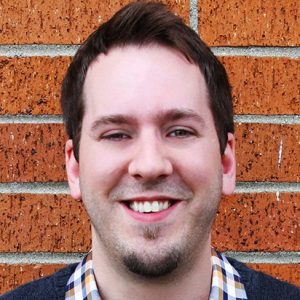 David Biggs manages WoodworkingNetwork.com and associated newsletters, the creation of webcasts and videos, and social media audience engagement and promotional campaigns. He also assists Woodworking Network in developing and executing integrated social media and online marketing strategies.
Sessions: Digital Marketing Best Practices for Woodworking Businesses; E-mailing Your Customer Database: Gain Multi-Pronged Strategies
Brad Cairns, President of Signature Wood Systems, registered his first woodworking company at the age of 16 and after 25 years in business, he offers a vast knowledge of many facets of the woodworking industry. An avid student of TPS (Toyota production systems) & TOC (Theory of Constraints) these combined manufacturing principles are the basis of his approach to business.  As a senior partner at the Center for Lean Learning, he has assisted many manufacturers engage in a Lean transformation. His personal BHAG (Big Hairy Audacious Goal) is to transform the woodworking industry into a fun and profitable sector of North American manufacturing.   
Sessions: Kick Ass Lean – Vegas Style: Part I; Kick Ass Lean – Kicking it Up a Notch: Part II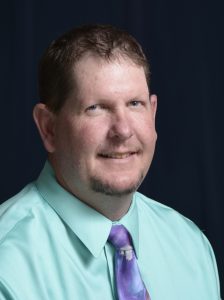 Scott Campbell has served for 25 years in public education, currently as Widefield School District 3 (Colorado) Superintendent and previously as a science teacher and administrator.  Scott has been an adamant supporter of creating opportunities for students.  In the last four years he has provided students the opportunity to pursue multiple career technical pathways of study. Scott is now focused on revitalizing the district's Building Trades and Construction program in partnership with the Peyton Woods program to provide career opportunities in woods manufacturing and construction. This has evolved into the innovative new Manufacturing Industry Learning Lab (MILL).
Sessions: Manufacturing Training Centers: Sourcing Your Next Employees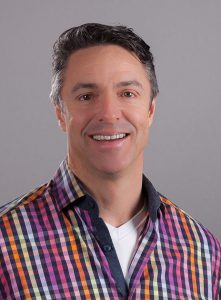 Barry Carson and his father founded Xybix Systems, Inc., with a vision to bring sit-to-stand height adjustable tables to the masses.  Thanks to years of steady growth, Xybix is now a 40,000-square foot manufacturing facility with 65 employees.  Barry enjoys designing and building new furniture products and has two patents to his name.  Finding, training, and retaining skilled employees is one of the company's biggest challenges to moving forward and why he is working with the manufacturing training centers to help address this issue for his business and others in our industry.
Sessions: Manufacturing Training Centers: Sourcing Your Next Employees
Nancy Wilson Chang is an award-winning teacher of high school mathematics and guitar building in Seattle, WA, and a team leader on the national STEM Guitar Project. She is National Board Certified in mathematics and specializes in applying math and music, differentiating instruction, and inspiring student motivation. Her math classes are student-centered and designed to foster successful learning experiences for all types of learners on the journey toward their educational and life goals. Nancy's recent national conference appearances include the 2015 Association of Teacher Educators (ATE) Conference (as a keynote plenary session speaker) and the 2016 USA Science and Engineering Festival in Washington DC.
Sessions: Teaching STEM through Guitar Building
Bert Christensen has had a love for woodworking since childhood and has taught woodworking for nearly 20 years at Central High School in Westosha, Wisconsin where he is currently chair of his department. He was one of the first certified Woodwork Career Alliance (WCA) Skill Evaluators and assisted in the development and promotion of the textbook Modern Cabinetmaking, 5th Edition (Molzahn, 2015). He received his BS in Science/Biology Education from University of Wisconsin, Parkside and an MS in Technology Education from University of Wisconsin, Platteville.
Sessions: Teaching and Evaluating the Wood Industry's Skill Standards
It has been John Conrad's passion for almost 46 years to combine marketing talent and manufacturing know-how into creating complete furniture concepts. Over his career he has led and directed multiple companies, designing and developing numerous products and collections. Conrad currently serves as Executive Director of the American Society of Furniture Designers (ASFD), after having served as its President and Vice President. A past ASFD Pinnacle™ Award winner, he is also the moderator of "Design Between the Lines," ASFD's podcast.  He holds degrees from both the University of Southern California and North Carolina State University and is a voting member of several ASTM furniture product standards committees, in addition to serving on multiple boards and supporting community projects.
Sessions: Research, Design and Branding for Furniture Makers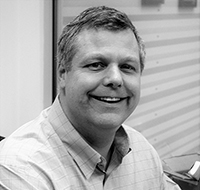 Spencer Dick is the Founder of TigerStop, LLC, a worldwide leader in stop gauge and material positioning systems for rapid, precise positioning of almost any material. He is a graduate of Harvard Business School, the London College of Furniture Design, and the Rochester Institute of Technology. Spencer is an adviser to the Secretary of Commerce and Trade (ITAC) and has been involved in all phases of manufacturing for the last 40 years.
Sessions: Ten Must Do's To Control Hardwood Costs
Lauro Dominici has been with Biesse Spa for over 10 years in multiple positions, including process engineer for Biesse's edgebander manufacturing process, in product development, and as a product manager and sales engineer where he focused on market strategy, product positioning, and key benefits during the launch of the AirForce System for edgebanding.  In his current position as Edgebander Product Area Manager for North America, his aim is to teach customers about this new, connected world.
Sessions: Emerging Trends in Edgebanding
Paul Downs started as a custom furniture maker in 1986. His company, Paul Downs Cabinetmakers, employs 18 workers and posted $2.9 million in sales in 2016.  Paul has garnered a wide variety of skills in the 31 years of running his business, with clients ranging from individuals and small businesses to Fortune 500 companies, the military and foreign governments.  Paul wrote for the New York Times online blog "You're The Boss," and he is the author of Boss Life: Surviving My Own Small Business, published by Blue Rider Press in 2015.
Sessions: Looking Under the Hood: How One Successful Maker Does Business; CNC in the Furniture Shop: Introducing Modern Manufacturing
Randy Estabrook currents serves as the Executive Director of AWI Quality Certification Corporation, overseeing the Quality Certification Program (QCP). The QCP is a valuable quality assurance tool for interior architectural woodwork, assessing whether the millwork meets the project specifications and industry standards; it is endorsed by the American Subcontractors Association (ASA). Prior to his current position, Randy's rich background comes with diverse industry experience including ownership of his own architectural woodwork firm. He also is an accredited Coach and Mentor, certified in "DiSCovery" behavior and diagnostic assessments.
Sessions: Improving Efficiency and Quality of Commercial Installations
Michael Fabbri has more than 30 years' experience in the plastics industry. He began his career as a District Manager for the West Cost in 1985 with Sheffield Plastics, known today as Covestro, a polycarbonate and PETG manufacturer. There he held positions as district and regional manager and later joined Total Plastics as the sales manager for the marine division.  Presently, Michael is the National Sales Manager with King Plastic Corporation where he oversees all of King Plastic's products in North America and Europe in the marine, architectural and industrial industries.
Sessions: Plastics II: Understanding How Plastic Impacts the Woodworking Industry
Kent Gilchrist is president of Fremont Interiors, Inc., an architectural woodworking firm for residential and commercial markets whose varied and high-end custom work has included pieces for the Indiana Governor's Residence.  By building collaborative networks Fremont Interiors has been able to successfully complete projects previously thought to be out of reach. Kent is very active in serving and promoting the industry with an emphasis on support of a sustainable workforce.  He is the President of the Architectural Woodwork Institute (AWI) Education Foundation and a past AWI Board President. He serves as chair of the AWI Skills USA Committee and the Technical Chair for the national SkillsUSA Cabinetmaking competition. He also serves on the boards of the Woodwork Career Alliance (WCA) and SkillsUSA Indiana and holds the position of Director of Business and Workforce Development for the Woodwork Career Alliance.
Sessions: Workforce Crisis: Job One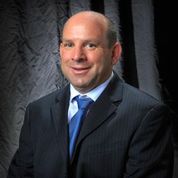 Dave Golling has been involved in the woodworking industry for over 30 years, holding various sales, marketing and management positions with Georgia-Pacific, Weyerhaeuser, and International Paper/Nevamar Co.; he is currently the Vice President of Business Development for Royal Plywood Co. Royal is a distributor of a diverse offering of panel, surfacing and lumber products in the California and northern Nevada markets, delivering high density polyethylene products to wood-centric businesses in those markets. Dave is a member of the AWFS Board of Directors and Chair of the AWFS Public Policy Committee.
Sessions: Plastics II: Understanding How Plastic Impacts the Woodworking Industry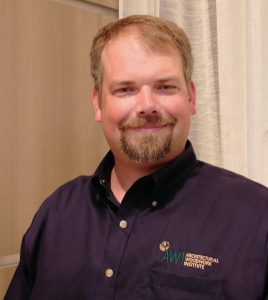 Ashley Goodin is the Technical Director for the Architectural Woodwork Institute (AWI), having worked in standards development for AWI since 2013.  Prior to coming to AWI, Ashley was the Inspections Manager for the AWI Quality Certification Program (QCP), after having started with QCP as an inspector for the Southeastern U.S. in 2009.  In his years of working with standards development and compliance, he has had the opportunity to visit many manufacturers and their project sites, witnessing the practical application of industry standards and how to best leverage their use in business.
Sessions: Navigating the Architectural Woodwork Standards (AWS): Version 2
Scott Grove is a self-taught seasoned woodworker known for layers of artistic expression and unconventional techniques. He maintains his own studio in western New York and has worked as studio director for the world-renowned furniture maker Wendell Castle. Scott has won four Veneer Tech Craftsman Challenge Awards, an unprecedented achievement, and has pioneered a number of alternative veneering techniques including asymmetrical matching and veneering extreme compound curves. He has also won the NICHE Award for his trompe l'oeil wood carving, a DuPont Prize for innovative use of materials, and a National Endowment for the Arts (NEA) grant for sculpture. Scott has written for, and been featured in, a variety of publications including Fine Woodworking and Fine Home Building; and he has authored the books Advanced Veneering and Alternative Techniques and Hardwood Edging and Inlays for Curved Tables (Schiffer Books).
Sessions: Curved Joinery, Edges and Inlays; Cold Metal Casting and Reproduction for Furniture Embellishment
Doug Hague has served in industry as an engineer and CNC programmer and most recently, he taught at Pittsburg State University for nine years, with a focus in the area of CAD/CAM software instruction. Currently, he serves as the Director of Education for the Architectural Woodwork Institute (AWI). His efforts have been recognized by Woodworking Machinery Industry Association (WMIA) with the esteemed "Educator of the Year" award and in 2016 he was honored as one of Woodworking Network's inaugural "Wood Industry 40 under 40" recipients. His passion is the woodworking industry and the career opportunities that exist.
Sessions: CAD Software: Take Your Engineering Department to the Next Level; Navigating the Architectural Woodwork Standards (AWS): Version 2
Adam Hansen founded A-Cab Custom Woodworking in 2004 at the age of 22. Now known as Hansen & Company Woodworks, the company has grown to be one of the most prominent custom woodworking shops in the greater Minnesota area. With a focus on the cabinet, millwork, and caseworks industries, Adam and his business are committed to investment in employee knowledge & skills as well as to technologies of the future, investing over $800,000 in the past year.  He has implemented an MEP System, an automated spray line, state-of-the-art pre-finish lab and advanced CNC equipment for the 25,000 square foot manufacturing facility — while exceeding expectations and staying on budget.
Sessions: Data Management for the Smart Factory: Preparing for the Future
Alan Harp is the owner of Alan Harp Design specializing in custom furniture, restoration and AlphaCAM software consulting.  He has been designing products and furniture for 25 years and has had his work shown at national design exhibitions including the ICFF, Cooper Hewitt National Design Museum and the Museum of Design Atlanta. Previously, Alan served as the furniture design and CNC instructor at the Advanced Wood Products Laboratory at Georgia Tech.
Sessions: Digital Marketing Best Practices for Woodworking Businesses
Hector Henry is an applications and CNC engineer who has been in the woodworking industry since 1998. He is currently the Lead U.S. Applications Engineer at Vero Software/Alphacam. His experience ranges from installation and integration of CNCs, post-processor development, custom software development in C# (C Sharp programming language) and sales engineering, always with a laser-focus on software. He holds a Bachelor's Degree in Mechanical Engineering.
Sessions: CAM Software: What to Know Before You Buy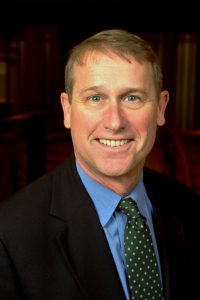 Stewart Holm is the Chief Scientist at the American Forest & Paper Association (AF&PA) and the American Wood Council (AWC) where he is responsible for managing the industry's scientific research and identifying research opportunities across the forest products industry.  Stewart has provided expert scientific oversight, guidance and strategic thinking to multi-national corporations related to public policy issues before the Environmental Protection Agency, Occupational Safety and Health Administration and the Food and Drug Administration.  He holds a B.A. in Chemistry and Biology from Drury University and a M.S. in Environmental Chemistry from the Florida Institute of Technology. He is well published with over fifty papers in the scientific literature.
Sessions: Legislation Affecting the Woodworking Industry
John Honey has been in education for over 30 years, 21 in administration. Since 2014 he has served as architect and principal of the innovative Career Technical Education Center (CTEC) in Salem, Oregon. Recipient of the "Service to Education Award" by the Keizer Chamber of Commerce in 2015, John holds degrees from the University of Oregon and Western Oregon University. A long-time proponent of Career Technical Education (CTE) in his schools, John's focus is on developing, implementing and furthering the mission of CTEC: prepare students for high wage, high demand, and high interest jobs while also providing pathways to post-secondary opportunities.
Sessions: Manufacturing Training Centers: Sourcing Your Next Employees
Arnie J. Hopkins is a proven 29 year veteran of the panel processing industry, specializing in panel-sizing technology.  He provides the market with true production consultation from stand-alone cutting solutions to plant layouts of all sizes to utilize floor space, machine placement and manpower. Arnie is a trusted and well-known industry resource for a variety of cutting applications and the latest in panel-sizing technologies.
Sessions: Tricks of the Trade for Panel Saws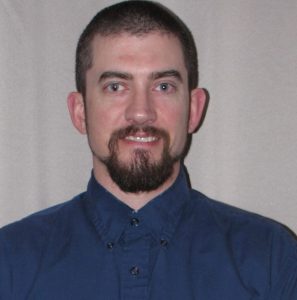 Benjamin Keesee has been on a quest for a comprehensive understanding of UV technology and radiometry since accepting his current position as the Process Engineer overseeing the Print Department at IKEA Industry, Danville (Virginia), in 2015. This quest has lead him through numerous in depth discussions with radiometry designers, manufacturers, and other end users. A mechanical engineer by training who graduated first in his class from Old Dominion University, he held several engineering positions in the nuclear industry before joining IKEA.
Sessions: Latest Advancements in UV Finishing Technology: LED & Beyond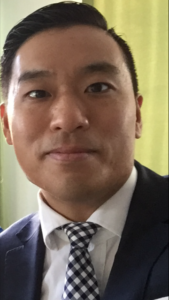 Dave Kim is the Western Regional Sales Manager at Phoseon, based out of Southern California. He has been involved with UV LED applications in wood coatings, a relatively new and exciting alternative to traditional mercury UV curing. Dave's past experience includes optics, lasers, and motion control and he holds a BS in Optical Engineering and an MBA.
Sessions: Latest Advancements in UV Finishing Technology: LED & Beyond
Tim Kistler has served as Superintendent of the Peyton School District for 14 years and has been in education for 34 years. Tim has partnered with architects, engineers, and construction companies to improve classrooms and education facilities, and with local businesses to obtain jobs and apprenticeships for students out of high school. In partnering with the Widefield School District, Dean Mattson, Scott Campbell, and Tim have secured a 46,000 square foot facility to house the National Manufacturing Training Center – to be known as MiLL (Manufacturing Industry Learning Labs) — for Colorado Springs. It is scheduled to be open in August 2017.
Sessions: Manufacturing Training Centers: Sourcing Your Next Employees
Mitchell Kohanek is a nationally known expert in wood finishing, furniture repair and color theory. He has trained at the Smithsonian Conservation Analytical Laboratory, and was the instructor of the National Institute of Wood Finishing at Dakota County Technical College for 35 years, the only one year certified wood finishing program in America. He has written for American Woodworker and Fine Woodworking magazines, and been a core instructor for the Marc Adams School of Woodworking for many years. Mitch is a founding member of the Professional Refinisher's Group and has lectured at numerous national conferences and woodworking shows on wood finishing and restoration. Mitch currently divides his professional time between his own business, The Wood Finisher, as a wood finishing consultant and educator and his partnership with Fresh Air Finishers, a high-end finishing company in Minnesota.
Sessions: Touch-up Repair to Damaged Wood & Coatings
Bob Krejci is a partner & active project manager at Riverside Construction Services & Riverside Architectural Millwork. His background includes field carpentry, project engineer, project manager, and managing partner and projects include commercial, public, churches, regional museums and casinos. He has been a member of Architectural Woodwork Institute (AWI) for 21 years and has taught AWI's project management seminar.  Bob is a 1990 graduate from University of Cincinnati with a BS in construction management.
Sessions: Collaboration: Increasing Your Revenue From The Outside In
John Leininger is a third-generation woodworker who studied formally with Ian Kirby after receiving his B.A. from the University of Kentucky. He has been president and CEO of Leininger Cabinet & Woodworking, Inc. since 1985. He currently serves on the Architectural Woodwork Institute (AWI) Board of Directors and has been Chairman of the AWI Education Committee for the past eight years. John's company has collaborated and networked with numerous other firms to complete jobs that are outside of his company's scope and size. He has helped to establish a climate of trust within his local AWI chapter to encourage cooperation over competition.
Sessions: Collaboration: Increasing Your Revenue From The Outside In
Beau Lewis is CEO of Lewis Cabinet Specialties, Inc., a family-owned outsource cabinet company that is trending to gross over $11 million this year. As the son of a cabinetmaking manufacturer, Beau has spent his life learning the details of running and improving business and has developed and integrated technological solutions for the company. He is also co-founder and board member of Allmoxy.com, a web based enterprise resource planning (ERP) platform, and a founder of Perspective Approach, which provides tools for employee growth. Having an eye for efficiency and an ability to connect with and motivate people, culture development has become a driving passion for his life.
Sessions: Kick Ass Lean – Kicking it Up a Notch: Part II
Bobby Lewis is a serious goofball who has served as the CEO and/or owner of several multi-million dollar companies. Growing up in the cabinet industry and sanding panels with his dad taught him a strong work ethic and the value of leading by example. After using the talents of the employees to turn Lewis Cabinet Specialties, Inc. into a very successful business, he worked with his brothers in the creation of Allmoxy.com, a software company that connects businesses with sales. Bobby also co-created Perspective, a company specializing in educating owners on the difference between this generation and all previous, and equipping them with the tools to forge a culture that profits.
Sessions: The Millennial Woodworker
Bradley Lortz is a founding partner of the firm of Canady + Lortz LLP whose practice is focused on intellectual property — specifically patent and trademark prosecution and licensing. Also trained in mechanical engineering, Bradley worked in design, development, and production of satellites in Hughes Space and Communications (HSC) Mechanisms Department.  After completing his law degree at the University of Southern California (USC), Bradley was granted the opportunity to learn patent prosecution in the Hughes Corporate Legal Department. He continued his practical education in intellectual property and patent prosecution at a small firm where he acquired a solid grounding in the essential processes and strategies for securing and evaluating patent rights.  Following this, he established his own practice as a partner in Canady + Lortz LLP in 2006.
Sessions: Intellectual Property for Small Businesses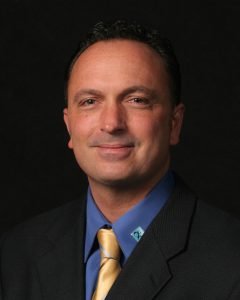 Shawn Maberry is the CEO of RSA Solutions. His career in the woodworking industry began in 1990 as an engineer for a large RTA furniture manufacturer. He then transitioned into automation machinery sales before joining RSA Solutions in 2001.  Over the years he has shared his vast knowledge of production, machinery, and software with thousands of companies worldwide, in order to assist them in choosing the best technologies for their business applications and processes.
Sessions: Data Management for the Smart Factory: Preparing for the Future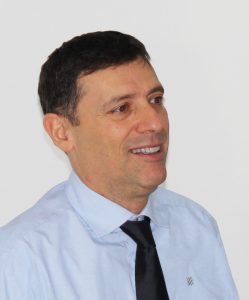 Cesare Magnani is the Biesse Brand Sales Manager and an electronic engineer with over twenty years' experience in the woodworking industry. He has worked for Biesse since 1994, in the factory as a technical sales engineer and as CNC product manager prior to his current role.  He came to Biesse America in 1998 and has been serving the U.S. customer base since.
Sessions: Nesting 4.0: The Evolution of Nested Base Manufacturing
Saúl Martín desarrolló su pasión por el trabajo de carpintería y ebanistería desde la secundaria, lo que le llevó a obtener su título de Asociado en Ciencias en Carpintería y Ebanistería del Colegio Técnico de Los Ángeles, California (LATTC, por sus siglas en inglés). Ha estado trabajando por más de 20 años en la empresa Architectural Woodworking Company, un taller de carpintería comercial de alto nivel en Los Ángeles, donde se desempeña como Vicepresidente de Fabricación. Su compromiso con la industria de la carpintería y ebanistería le ha llevado a involucrarse con la organización estudiantil SkillsUSA a nivel local, estatal y nacional. En 2014, fue reconocido como "Persona de la Industria del Año" por la Asociación de Educación Industrial y Tecnológica de Los Ángeles, California (LACITEA, por sus siglas en inglés). Actualmente es miembro del Comité de Educación de AWFS y de la Junta Directiva de Young Furniture Associates (YFA).
Saúl Martín developed a passion for woodworking at a young age which led him to earn a degree in Cabinetmaking and Millwork at Los Angeles Trade Technical College. He has been at Architectural Woodworking Company, a high-end commercial millwork firm in Los Angeles, for over 20 years, where he currently serves as VP of Manufacturing. His commitment to the woodworking industry has led him to involvement with the student organization SkillsUSA at the local, state and national level. He was recognized as "Industry Person of the Year" in 2014 by the Los Angeles area California Industrial and Technology Education Association (LACITEA). He currently serves on the AWFS Education Committee and the Young Furniture Associates (YFA) Board of Directors.
Sessions: ¿Es Su Taller Tan Bueno Como Puede Ser?
Dean Mattson is the Director of Woods Manufacturing for Peyton Public Schools in Peyton, Colorado where he has been implementing his wood manufacturing model into the schools as well as working to establish the National Manufacturing Training Center, to be known as MiLL (Manufacturing Industry Learning Labs). This Colorado Springs center will open in August 2017 for students from high school and college, the military and industry, as well as CTE teachers, and is supported by over 40 industry partners. Mattson is the founder of five companies and the CEO of Mattson's Interiors Inc., now a Career Technical Education (CTE) consulting company. In 2013, Dean was awarded the "Educator of the Year" award from the Woodworking Machinery Industry Association (WMIA).
Sessions: Manufacturing Training Centers: Sourcing Your Next Employees
David Mauer has over eighteen years of experience in the woodworking industry and has been an employee of the HOMAG Group for nearly ten years.  He recently joined Stiles Machinery as Project Sales Manager where he is responsible for developing optimized production concepts for mid-size to large-scale manufacturing environments.  Prior to Stiles, David was responsible for the HOMAG Automation and Schuler Consulting business for the Canadian market.  He is specialized in intelligent material handling systems and batch size 1 manufacturing solutions with extensive experience in cut2size, edge banding, drilling, and assembly systems.
Sessions: Incremental Implementation of Industry 4.0 Practices
Lucas Molepske is the Sales Manager for Vortex Tool Company. He specializes in cutting tools engineered for wood, plastic, non-ferrous metals and their applications. Lucas draws from over a decade of experiences to help machinery manufacturers and end users increase productivity and quality of their products.
Sessions: Classroom Tool Safety – A Participatory Session
Patrick Molzahn is the Director of the Cabinetmaking & Millwork program at Madison College (Wisconsin).  Prior to becoming an educator, Patrick ran his own business for several years specializing in architectural millwork and custom furniture.  A Fine Art and Architecture graduate of The School of the Art Institute of Chicago, Patrick researched Japanese art and architecture for three years in Japan, returning to the U.S. to study traditional wooden boatbuilding at the Northwest School of Wooden Boat Building. He is a founding board member of the Woodwork Career Alliance (WCA) and in 2008, Patrick received the distinguished "Educator of the Year" award from the Woodworking Machinery Industry Association (WMIA). His writings have appeared in Fine Woodworking, Fine Homebuilding, and Wood Digest among others and he recently authored the fifth edition revision of the classic textbook Modern Cabinetmaking.
Sessions: Teaching and Evaluating the Wood Industry's Skill Standards
Jose Montero es el Gerente de Fabricación – Construcción en la planta de Kaiser Permanente del sur de California. En sus 32 años de experiencia en liderazgo, Jose ha capacitado a miles de profesionales en las áreas de procesos / metodologías "Lean", técnicas de resolución de problemas, inteoperabilidad del proceso de negocios (BPI, por sus siglas en inglés), y cambio estratégico y transformacional. Su experiencia como emprendedor, consultor de gestión, capacitador de negocios ejecutivos y gerente corporativo le proporciona una combinación única de habilidades que le han permitido transformar empresas pequeñas, de mediano tamaño y pertenecientes a la lista Fortune 100 en Organizaciones de Aprendizaje de clase mundial y de primera calidad.
Jose Montero is the Manufacturing-Construction Manager at Kaiser Permanente's southern CA plant. In his 32 years of leadership experience, Jose has trained over a thousand professionals in Lean processes/methodologies, problem-solving techniques, BPI, strategy and transformational change. His experience as an entrepreneur, management consultant, executive business coach and corporate manager gives him a unique blend of skills that has allowed him to transform small, mid-sized and Fortune 100 companies into top-notch world class Learning Organizations.
Sessions: Lean en Español: Gestión de Cambio Para Lograr "Lean"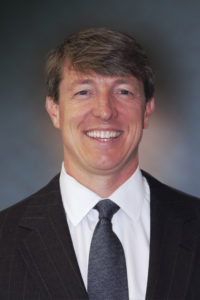 Jackson Morrill joined the Composite Panel Association (CPA) as President in April 2015. He is an environmental lawyer by training with a strong background in environmental law and policy.  Before coming to CPA, he served as Director for the American Chemistry Council (ACC), where he managed the Formaldehyde Panel, directing comprehensive state and federal advocacy initiatives, communications, third-party outreach and scientific studies on formaldehyde.  For ten years Jackson taught as an adjunct professor at Washington College of Law of American University, and prior to ACC, practiced environmental law for 5 years at Beveridge & Diamond, P.C.  He also worked for a number of years as an environmental legal consultant at The World Bank.  Jackson graduated cum laude from Tulane Law School and received his BA with High Distinction from the University of Virginia.
Sessions: Legislation Affecting the Woodworking Industry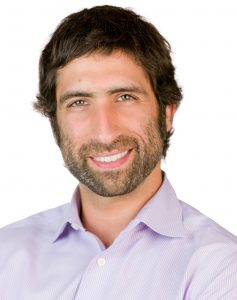 Daniel Moshe, "the caring entrepreneur", is passionate about helping companies grow.  A serial entrepreneur, Dan plays a leadership role in several businesses, all focused on helping other businesses thrive.  He is founder and CEO of Tech Guru, the Caring Technology Company.  Tech Guru supports the technology for over 80 small business.  With his company Strong in Six, Dan is an Entrepreneurial Operating System (EOS) Professional Implementer and helps leadership teams implement a set of simple, practical tools to help leaders get what they want from their businesses.  In his role as founder and CEO of Succyd, Dan helps small businesses select and implement great software.
Sessions: Establishing a "Meaningful Numbers" Scorecard for your Business; Are You Running Your Business or is it Running You?
Scott Nelson began his career as a draftsman, estimator, and project manager with Hoppe Mfg. Co., where he was promoted to Executive Vice President.  In 1984 he purchased the Architectural Woodwork Division of the company and renamed it Central Plains Millwork, Inc. (CPM). Scott has been an active member of the Architectural Woodwork Institute (AWI) for over 35 years, serving as Board Treasurer and President. Scott retired from CPM in 2011 and is the current President of the Woodwork Career Alliance (WCA), overseeing the continuing development of industry-wide woodwork machine skill standards and implementing employee/student credentialing programs for industry and education.
Sessions: Creating An In-house Training Program Using the WCA Skill Standards
Jeff Onsrud has been in the machinery industry for over 15 years and is currently Director of Sales and Business Development at C.R. Onsrud, Inc. An electrical engineer by education, he has been heavily involved in machinery design, build quality, monitoring, service, and support. He currently oversees C.R. Onsrud's machine monitoring and analytics projects. He is a member of multiple associations in the wood, plastics, metal, and composites industries, many of which focus on future technology.
Sessions: Preventative Maintenance Strategy in a Digital World
Greg Parham currently serves as the Inspections Manager for the Architectural Woodwork Institute's (AWI) Quality Certification Corporation's Quality Certification Program (QCP) overseeing QCP Representatives nationwide. He serves to review all inspection reports regarding conformance of millwork fabrication and installation, and as a resource for the Architectural Woodwork Standards (AWS) as they apply to the millwork industry. His previous experience spans a variety woodworking industries including open-plan office furniture systems, commercial cabinetry and countertops, ownership of a custom woodwork business, and operations management in the store fixture and architectural millwork industry overseeing both production and installation. Greg has a BS degree in Furniture Manufacturing and Management from North Carolina State University.
Sessions: Improving Efficiency and Quality of Commercial Installations
John Park has over 30 years of experience in the woodworking industry and is currently the Vice President of Engineering for SCM Group North America. In his role, he specializes in automated factory layout utilizing both robotic and hard automation connected to high technology woodworking machines.  John received a BS in Wood Science & Technology from NC State University and an MBA from Georgia Tech University.  He is the Chairman Emeritus of the Woodworking Machinery Industry Association (WMIA) and is active in many other industry associations.
Sessions: Implementing Concepts of Industry 4.0 in the Woodworking Industry
Mick Peters' career began in operations management of woodworking products followed by twelve years as president of InterPort Corporation, a consulting company and contract supplier to well-known furniture brands.  Mick was also the developer of Trakker manufacturing planning and control software and a founder of Roger Shaw & Associates (RSA). Mick's book Love Thy Data (Archway, 2014) aims at helping business managers understand and implement Enterprise Resource Planning (ERP), and his blogs are published in the management section of WoodworkingNetwork.com. Mick is currently with Applied Automation Technologies LLC, specializing in ERP and manufacturing systems integration for the woodworking industry.
Sessions: Data Management for the Smart Factory: Preparing for the Future
Charlie Phillips is currently an Assistant Professor/Program Coordinator in the Wood Technology Program at Pittsburg State University in Pittsburg, Kansas, where he earned both his Bachelors and Master's degree. Prior to teaching, Charlie's background is in the production of higher-end residential and commercial cabinetry.  He has experience in all aspects of cabinet production as well as executing field installation.
Sessions: Improving Efficiency and Quality of Commercial Installations
Jason Phillips is a furniture executive by day, furniture designer by night.  He is Vice President for The Phillips Collection, a well-known wholesaler of high-end home furnishings based out of North Carolina.  In 2007 he founded Jason Phillips Design, a brand that serves as a conduit for his out of the box furniture design concepts.  Over the years Jason has received many industry accolades, including the ASFD Pinnacle Awards and a three-time recipient of the coveted ARTS Award for "Top Product Designer". Jason sits on numerous industry boards and currently serves as the American Society of Furniture Designers (ASFD) Chairman of the Board.
Sessions: Research, Design and Branding for Furniture Makers
John Podojil owns and operates Podojil & Associates, Inc. and has 44 years of experience in the industrial safety, health and environmental field. He has sat on the American National Standards Institute (ANSI) B11.19 machine safeguarding standards committee and is considered an expert in the machine guarding field.  He holds numerous safety-related professional certifications and is a requested expert witness for safety and health matters for legal organizations. He currently writes articles for national and international magazines, is a requested lecturer, and has been featured on several television specials. He has been honored as a catalyst for his determined quest to make the industrial work place and Industrial Technology Education (TECH-ED) classrooms a safer environment for working and learning.
Sessions: Developing an Effective Machine Guarding Program
Frank Prekwinkel studied mechanical engineering at the Technical University in Braunschweig, Germany and became head of the laboratory of wood and composite material manufacturing. He has conducted research in many fields including high speed machining, dust reduction, and computer-based manufacturing. In 1993 he founded imos AG to implement and standardize the object-oriented CAD/CAM technology for the furniture industry. Today, imos AG is one of the worldwide leading suppliers of information technology for furniture production and the supply industries. imos NET is now used by leading furniture producers, suppliers and their sales organizations to integrate their consumers and dealers into their business processes.
Sessions: Data Management for the Smart Factory: Preparing for the Future
Prior to his career in the entertainment industry, actor John Ratzenberger was a framer which afforded him the ability to work anywhere in the world. During that time, he started his acting career in London which eventually led to his role on Cheers. John has kept his connection to his hands-on carpentry skills with an unwavering commitment to American manufacturing and the skills shortage crisis we're facing. He produced and starred in the Travel Channel show "John Ratzenberger's Made in America" which showcased American products and the tradesmen who make them.  For the past decade John's been traveling the country meeting with companies, unions, associations and politicians all working to reinvigorate skills training from re-instating shop classes in schools, to building apprentice programs for our returning veterans. He is the founder of the American Museum of Manufacturing in Bridgeport, CT which will open summer 2018. When not on the set, John can be found in his woodshop enjoying the smell of sawdust – as he says, "it's better than a trip to Hawaii."
Sessions: AWFS Fair Keynote Presentation
Jim Raymont is the Director of Sales at EIT Instrument Markets. EIT designs, builds, sells and services instruments for UV process control. Jim has been at EIT for 24 years and has been involved with UV measurement products for 21 years. He co-holds four patents on UV measurement and regularly shares his knowledge on UV process control at trade shows, seminars and in articles. Jim holds a BS in Science Education from The Ohio State University and was inducted into the Academy of Screen and Digital Print Technology in 2012. 
Sessions: Latest Advancements in UV Finishing Technology: LED & Beyond
Scott Robinson started his career 36 years ago at his grandfather's millwork company in San Antonio, TX. He joined Concepts in Millwork in 1990 where his hands-on experience, hard work, and strong skill set led him from the shop floor to president of the almost $12M millwork family-owned company in 2011. He is a member of the Associated General Contractors (AGC), Construction Specifications Institute (CSI), and Architectural Woodwork Institute (AWI) and has been the AWI Board Treasurer since 1993. Scott and Concepts in Millwork have received numerous accolades and recognition, including the "Millwork Firm's Form for Success" in Woodworking Network magazine, March 2015 and multiple AGC ACE awards.
Sessions: Manufacturing Training Centers: Sourcing Your Next Employees
Bruce Rosenthal has over 30 years' experience in the major capital goods industry with multiple roles including engineering, research and development, product management, systems integration and technical support. Industries served include automotive, plastics, foundry, and woodworking. He currently works for SCM Group NA as a technical team manager for multiple groups, key accounts, normative standards, and special projects. Bruce also chairs the International Standards Organization TC39-SC4 USA technical advisory group for safety standards of the woodworking machinery.
Sessions: Preventative Maintenance Strategy in a Digital World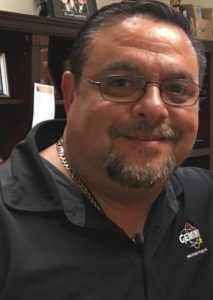 Rich Ruiz tiene treinta y cinco años de experiencia en acabados, incluyendo quince años como propietario de una empresa contratista de acabados. Actualmente trabaja en Gemini Industries; en un principio empezó como representante del territorio de la ciudad de Nueva York y hoy en día es el representante de distribución en el noreste y de la cuenta de OEM. Rich ha dado múltiples seminarios sobre técnicas de acabados en el noreste y ha ofrecido capacitaciones prácticas sobre productos basados en agua para interiores y exteriores y revestimientos de disolventes de madera.
Richard Ruiz has 35 years of finishing experience including 15 years as owner of a finishing contractor business. He began his career at Gemini Industries as the New York City territory representative and is now the Northeast Distribution and OEM Account Representative. Rich has presented multiple seminars in the Northeast on proper finishing techniques and has offered hands-on training on interior and exterior water-based products and wood solvent coatings.
Sessions: Introducción Sobre el Acabado en Madera
J.D. Sassaman is the Senior Creative Workshop Manager at Autodesk's Pier 9 where she leads the workshop's technical team in running a cutting edge space for innovation, exploration, and fabrication.   Over the past four years, J.D. has built the Pier 9 Workshop into a world-class showcase for innovation, welcoming thousands of yearly visitors and modeling a cultural shift in fabrication and prototyping. With a Masters in Architecture from MIT, a certificate in Fine Woodworking from College of the Redwoods, and a B.A. in History from Brown University, her career encompasses craft and design, teaching and fabrication. This past year, she was invited to the White House by the Obama Administration for the Nation of Makers Summit and the LGBTQ Tech Leaders' Summit.
Sessions: 3D Printing: Applications in Woodworking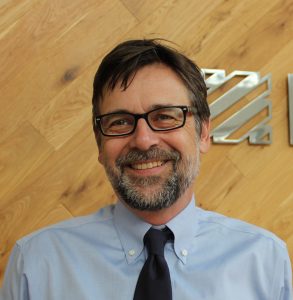 Karl-Heinz (Charlie) Schulz has over 30 years of experience in service, systems, parts and IT managements throughout the renewable energy and woodworking industry.   Charlie is currently Service Manager for Biesse America, managing the department's hotlines and team leaders.
Sessions: Preventative Maintenance Strategy in a Digital World
Jamison Scott is the Executive Vice President and co-owner of Air Handling Systems, a third generation family-owned business in Woodbridge, Connecticut.  He has over 20 years' experience and holds an MBA as well as a sheet metal contractor's license.  Jamison has presented and moderated numerous seminars on topics ranging from legislative affairs to digital marketing to dust collection and combustible dust and has authored several articles for national and international trade publications. He sits on the Wood Machinery Manufacturers of America (WMMA) board of directors.  A fierce advocate for industry with interest in manufacturing and career technical education, Jamison is in constant communication with Washington and state-elected representatives on behalf of his company and manufacturers across his state and the nation.
Sessions: Dust Collection and Combustible Dust for Secondary Wood Operations: Fundamentals and Safety; Legislation Affecting the Woodworking Industry; The Proper Three are Key: Dust Collection for Small Shops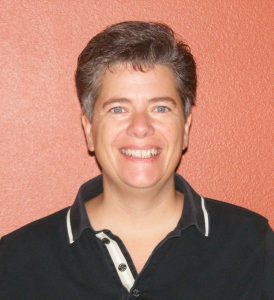 Diane Shattuck is an Industrial Distribution and Trade Sales sales representative for Gemini Coatings for the Florida market. She also conducts all new distributor trainings and provides technical support service for the company. Having grown up in a family-owned woodworking business, she has witnessed many changes and advancements in finishing systems and technology over the course of 35 years, which contributed to her desire to teach and keep abreast of the cutting-edge in the coatings industry. Diane writes a monthly blog for FinishingIQ.com and has taught at the Cleveland Woodworking Academy as well as at trade events and coating distributors around the country. She has also worked on the restoration of historical landmarks and homes in Detroit.
Sessions: Color Shift: Exposing the Mystery Behind Inconsistency in Finishes; Which Spray Equipment is Best for My Business?
Vera Shur is a Harvard-trained architectural designer with a particular interest in experimental uses of materials. Her explorations into innovative joinery techniques guided her projects as an Artist-in-Residence at Autodesk's Pier 9, where she focused on 3d-printed components in wood furniture. Vera has worked in architecture at a variety of scales ranging from exhibition and casework design to public space projects such as amphitheaters and campus master planning. She currently works for Rapt Studio in San Francisco.
Sessions: 3D Printing: Applications in Woodworking
Mark Smith is an educator at the secondary and post-secondary level developing and implementing computer integrated manufacturing curriculum. He is currently serving on the Woodwork Career Alliance (WCA) Education Board and is implementing the WCA Skill Standards curriculum at his school. Mark has worked in various industry-related positions over the years and was the National Director for WoodLINKS USA. He consults with companies who want to become familiar with CNC programming and operation. He is passionate about marketing his industrial technology program using social media channels and digital outlets to promote the students in the program. Mark was the recipient of the 2006 "Education is the Key" and "Golden Apple" awards; over 65 articles have been written about his program and his students' accomplishments.
Sessions: Marketing Your Program: Are You Getting Anyone's Attention?
George Southard has worked with manufacturers of plastic materials for 37 years in a wide variety of markets and applications. In his current role with GS Sales, he has conducted over 40 training seminars on plastic materials and applications throughout the country to over 2,000 industry professionals. Throughout his career, George has worked with customers who supply plastic and wood combinations to the store fixture, educational furniture, hospital furniture and other marketplaces where wood and plastic products are combined to satisfy a need for lighter weight products with flexibility of design, color and durability.
Sessions: Plastics II: Understanding How Plastic Impacts the Woodworking Industry
Marc J. Spagnuolo, The Wood Whisperer, is a podcaster, video producer, woodworking enthusiast, and author of the book Hybrid Woodworking. He has contributed articles and video content to FineWoodworking.com and Popular Woodworking, Woodcraft, and WOOD magazines. Producing TheWoodWhisperer.com allows him to combine four of his passions: woodworking, technology, education, and humor. He also teaches woodworking in a virtual school environment at TheWoodWhispererGuild.com.
Sessions: Digital Marketing Best Practices for Woodworking Businesses
Nick Spurrett COMING SOON
Sessions: CAM Software: What to Know Before You Buy
A self-taught woodworker, John Stearns has been teaching Wood Manufacturing at the middle school and high school level for 10 years and has led the Oregon/Washington Woodworking Teachers annual in-service, with the purpose of sharing knowledge and understanding of current technology in the school shop. Along with his dedication to his program and constantly pushing his students toward success, John's passions include remodeling his home and building furniture (of course), and spending time with his family, which includes two sets of twins.
Sessions: Classroom Tool Safety – A Participatory Session; Get in the Game with Grants!
Matt Stultz's love of making has allowed him to transition from a desk job as a programmer to becoming the Digital Fabrication Editor for Make Magazine. Based in Rhode Island, Matt works out of the hackerspace he founded, Ocean State Maker Mill, where he and his team spend time working with 3D printers, CNC machines, laser cutters and other digital fabrication machines to not only create their own projects but also many of the tools they need as well. Follow him on twitter @MattStultz to find out more about his current projects.
Sessions: 3D Printing for Woodworkers: Technology and Basics; 3D Printing: Applications in Woodworking
James Swanson is the CNC Machining Product Specialist for Stiles Machinery. Focusing on Stiles' partnership with HOMAG, James is involved with integrating the company's German engineering and components into machines designed specifically for the North American market, determining the feasibility of U.S. based manufacturing for each potential solution.  Through this initiative to deliver "right-sized" equipment, James helps create machining solutions for customers.
Sessions: Plastics I: Minimizing Handwork while Producing Plastic Parts
Kent Swinson is a co-owner of Timberline Cabinetry & Millwork, a manufacturer of commercial casework and architectural millwork. His areas of responsibility include development of systems and processes to maximize efficiency of the management, submittal, engineering, and manufacturing processes and workflows. This is accomplished utilizing technology to connect the various processes into a cohesive platform where the data from all processes can be accumulated and viewed in a centralized database structure, eliminating the typical islands of information and allowing for intelligent business decisions to be made.
Sessions: Data Management for the Smart Factory: Preparing for the Future
Lynn Thomson is a Partner at the Center for Lean Learning, with a driving enthusiasm to continuously learn and teach Lean concepts and TOC (theory of constraints) on a personal and professional level. She draws on her many years of automotive manufacturing and leadership experience, steeped in the TPS (Toyota Production System) model. Her creativity, innovative thinking and exceptional problem-solving skills make her a natural for Lean manufacturing while her ability to connect with people in a personable, non-threatening way, make her an approachable teacher and mentor. Helping people transform their lives towards positive, rewarding experiences has become her passion and life's purpose.
Sessions: Kick Ass Lean – Vegas Style: Part I; Kick Ass Lean – Kicking it Up a Notch: Part II
Giorgio Torresani leads the Industry 4.0 and Digital Supply Chain Practice for Italy, Greece, and Eastern Europe as Managing Director at Accenture. Industry expertise includes industrial, automotive, consumer goods, retail, and pharma. Prior to his current role he spent four years as the North America consumer goods digital supply chain lead based in Atlanta. Giorgio has 16 years consulting experience at Accenture and 10 years managing different supply chain and manufacturing positions at Unilever.
Sessions: Preventative Maintenance Strategy in a Digital World
Kyle Toth was one of 12 students selected to the prestigious Cabinet and Furniture program at the North Bennett Street School in Boston, Massachusetts and he has been creating top-notch woodworking design since his 2011 graduation. He transforms each piece of wood utilizing an eclectic array of styles and believes the heart of the work lies within the choice of wood, grain, and texture. Kyle's work has been displayed domestically and internationally in shows, galleries and multiple woodworking magazines. He has played an integral part in branding for Refuge Brewery where his tap handles have been distributed throughout 1,000 different locations. In addition to local businesses, Kyle has worked with Disneyland, Snoop Dogg, Jelly Skateboards and Metallica.
Sessions: Digital Marketing Best Practices for Woodworking Businesses
Eddie (Ed) Ufford currently teaches Computer Aided Drafting (CAD) and Woodworking for high school students in Richland, Washington.  Utilizing the national STEM Guitar project curriculum, he infused STEM guitar and ukulele building into his classes and in 2015, Eddie received the "Crystal Apple Award" for Outstanding Educator. To date, his students have built over 105 electric guitars and 75 acoustic tenor ukuleles. Eddie dreams that one day he will learn how to play something other than the riff to "Ghost Riders in the Sky" and "House of the Rising Sun."  Until then, he takes comfort in knowing that he shares some of the same eccentricities of Leo Fender—playing pinochle on Saturday nights, obsessed with work, and not a player of the guitar.
Sessions: Teaching STEM through Guitar Building
Gloria Valtorta is product manager at Superfici Elmag SpA, the worldwide-established Italian company specializing in the engineering and production of automated finishing lines. Born into the field of automation & finishing, Gloria is the daughter of Enrico Valtorta, founder of VALTORTA, a finishing products company which merged with Superfici in 1995. Holding a degree in economics, her main interest in Superfici is technology. With a focus on product and project management and technology development, Gloria has cultivated a one-of-a-kind perspective to help Superfici continually improve their solutions. Most recently, she championed the LED UV product development at Superfici and is excited to share her experience with attendees!
Sessions: Latest Advancements in UV Finishing Technology: LED & Beyond
Larry Van Iseghem is the founder, CTO and CEO of Van Technologies which commercializes superior "green" technologies. He is the former Director of Research and Development for The Chromaline Corporation (presently Ikonics) where he was responsible for new product development, quality assurance/quality control, and technical support functions. Larry is the author and co-author of seven patents and has published technical articles in the fields of waterborne and radiation cured systems. He is a former adjunct professor of chemistry at the University of Minnesota, Duluth, and holds an advanced degree in polymer science & engineering from the University of Massachusetts, Amherst.
Sessions: Latest Advancements in UV Finishing Technology: LED & Beyond
Jason Varelli has worked for Biesse for over 10 years and has over 20 years of experience in the woodworking industry. He is currently a Brand Sales Manager and primarily focused on the company's System Division. He has been directly involved in all of Biesse's automation projects which include material storage and management systems, automated drilling and hardware insertion lines, state of the art manufacturing lines, and assembly lines.
Sessions: Real World Software Integration: Running a Smart Factory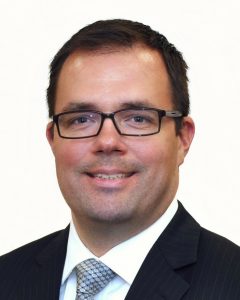 Chad White has 20 years of experience in industrial automation and drives. Starting in Ohio, he worked for LUK and Zircoa before moving to Cleveland to spend nine years with Rockwell Automation. During this time, Chad held numerous positions, including technical support engineer, power technical consultant, power control area manager and regional marketing leader. In 2015, Chad joined Siemens in his current role of OEM Business Developer for the wood, glass, ceramic and stone industries. He has taken on the role of consultant in the IOT ("Internet of Things") area within the Factory Automation unit of Siemens.
Sessions: Preventative Maintenance Strategy in a Digital World; Implementing Concepts of Industry 4.0 in the Woodworking Industry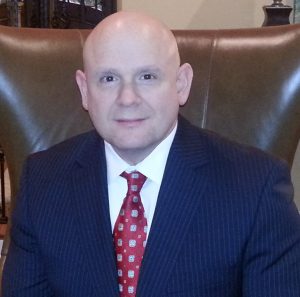 Robert Williamson is the North American Sales Director of Nederman LLC. Having worked in the air pollution control industry for over 20 years, Rob is well versed in the successful planning and execution of industrial filtration projects. In addition to his BSME and PMP certification, Rob holds an MBA from Wake Forest University. His projects and expertise include; fabric filters, centrifugal separators, pipe systems, energy management controls and explosion and fire safety systems. His current work involves assisting clients in meeting regulations on combustible dusts and lowering the costs of ownership of air pollution control systems.
Sessions: Dust Collection and Combustible Dust for Secondary Wood Operations: Fundamentals and Safety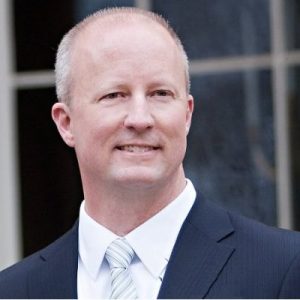 Erik Winchester is the Branch Chief of the Fibers & Organics Branch in the National Program Chemicals Division located within the Environmental Protection Agency's (EPA) Office of Pollution Prevention & Toxics.  He has worked at EPA for 18 years and spent time in the toxics, water and research and development offices working on policy, regulatory, and scientific issues.  His branch is responsible for implementing the new regulation for formaldehyde emissions in composite wood products.
Sessions: Legislation Affecting the Woodworking Industry