WORKFORCE DEVELOPMENT, a critical topic affecting our industry, is addressed at the AWFS®Fair. Where are you finding your skilled workers? How are you training your employees? To find answers to these questions and more, put these booths and seminars on your must-see list.
WORKFORCE DEVELOPMENT BOOTHS
Visit these booths to connect with those at the forefront of workforce development; learn how you can get involved to strengthen your company and the industry.

Woodwork Career Alliance (WCA)
Wood industry skill standards and certification
Booth #9846
Learn More about WCA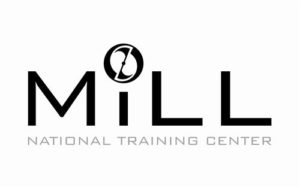 Manufacturing Industry Learning Lab (MiLL) 
National Training Center to support woodworking and other manufacturing industries
Booth #10145
Learn More about MiLL
WORKFORCE DEVELOPMENT SEMINARS
If you are looking for ways to build your company's skilled workforce and support our industry's future workforce needs, don't miss these seminars:
Workforce Crisis: Job One
Wednesday, July 20, 9:30 – 11:00 a.m. at the STAGE (booth #5527)
Kent Gilchrist, Woodwork Career Alliance (WCA)
Join us to learn WHY we have a shortage of skilled labor that others may not, WHERE can we
find the talent that we need, and HOW we can educate, train and retain our existing and future workforce. Read more.
Creating an In-house WCA Training Program
Wednesday, July 20, 1:30 – 3:00 p.m.
Scott Nelson, Woodwork Career Alliance (WCA)

Learn how you can create an in-house training program using the WCA Skill Standards and Passport program to credential employees. Discover the resources available from WCA to train your employees on the soft skills required in the secondary wood manufacturing industry. Read more.
Manufacturing Training Centers: Sourcing Your Next Employees
Friday, July 21, 1:30 – 3:00 p.m.
Dean Mattson, Scott Campbell, Barry Carson, John Honey, Tim Kistler, Scott Robinson

Are you wondering where your next skilled employees will come from? Hear from innovators of three Career Technical Educational (CTE) facilities that are doing just that and hear from industry EMPLOYERS who have connected with the centers THAT ARE TRAINING THEIR FUTURE EMPLOYEES! Read more.

The Millennial Woodworker
Saturday, July 22, 9:30 – 11:00 a.m.
Bobby Lewis, Perspective Approach
If you struggle with the three biggest reported problems in the workplace today (turnover, employee engagement, and succession planning) hear about Bobby's innovative solution based on science, humor, leadership, military training, and a dash of old school principles for a "new age" of employee.  Read more.