AWFS Fair Stage Events
booth #5527
"Live" Podcast Recordings
Fine Woodworking "Shop Talk Live" podcast
with guest John Ratzenberger
Thursday, July 20, 11:00 a.m. – 12:00 p.m.

Join Tom McKenna, Editor in Chief at Fine Woodworking magazine as he interviews film and television legend John Ratzenberger about his passion for woodworking and efforts to support skilled trades in manufacturing. This will be a "live" Shop Talk Live podcast recording.
Prior to his career in the entertainment industry, actor John Ratzenberger was a framer which afforded him the ability to work anywhere in the world. During that time, he started his acting career in London which eventually led to his role on Cheers. John has kept his connection to his hands-on carpentry skills with an unwavering commitment to American manufacturing and the skills shortage crisis we're facing. He produced and starred in the Travel Channel show "John Ratzenberger's Made in America" which showcased American products and the tradesmen who make them.  For the past decade John's been traveling the country meeting with companies, unions, associations and politicians all working to reinvigorate skills training from re-instating shop classes in schools, to building apprentice programs for our returning veterans. He is the founder of the American Museum of Manufacturing in Bridgeport, CT which will open summer 2018. When not on the set, John can be found in his woodshop enjoying the smell of sawdust –  as he says, "it's better than a trip to Hawaii."
---
ASFD "Design Between the Lines" podcast
with guest Sarah Marriage
Friday, July 21 11:00 a.m. – 12:00 p.m.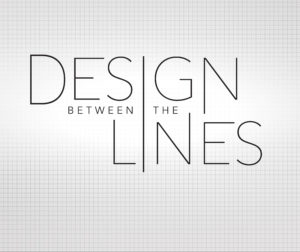 Join John Conrad, Executive Director at the American Society of Furniture Designers (ASFD) as he interviews furniture maker Sarah Marriage, Founder of A Workshop of Our Own. This will be a "live" Design Between the Lines podcast recording.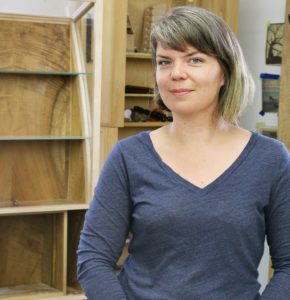 Sarah Marriage is a maker of fine furniture and other wooden objects. Born in Tulsa, Oklahoma, and raised in Anchorage, Alaska, Sarah studied architecture at Princeton University and fine woodworking at The College of the Redwoods. She is the 2015 recipient of the John D. Mineck Furniture Fellowship, through The Society of Arts and Crafts and the Mineck Foundation, and is using her funding to support A Workshop of Our Own, (WOO) a space where women furniture makers can come together in a supportive environment, founded in 2016 in Baltimore.  She is a member of the board of The Furniture Society. In addition to making furniture and running WOO, Sarah also teaches woodworking. Sarah's work has shown at galleries and trade shows across the US, including Dwell on Design in Los Angeles, ICFF in New York, the American Craft Council Show in Baltimore, and Pritam & Eames Gallery in East Hampton, NY.