AWFS Fair Stage Events
Booth #5527
"Meet the Maker" Interviews
followed by "meet and greet" receptions in the nearby Maker Lounge, booth #5507
Please join us for interviews of woodworking makers on The Stage, hosted by industry pro Rich Christianson. Learn about their careers so far, where they are headed, and advice for others. Audience Q&A will take place after the interviews.
Marc Spagnuolo, TheWoodWhisperer.com
Wednesday, July 19, 3:00 p.m. – 4:00 p.m.

Learn about Marc's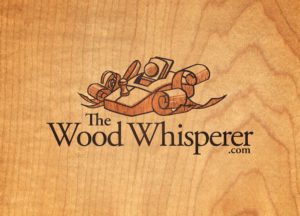 experiences with woodworking and with his successful website and podcast. After the stage session, join Marc at the nearby Maker Lounge for a "meet and greet" reception.
Marc J. Spagnuolo, The Wood Whisperer, is a podcaster, video producer, woodworking enthusiast, and author of the book Hybrid Woodworking. He has contributed articles and video content to FineWoodworking.com, Popular Woodworking Magazine, Woodcraft Magazine, and WOOD Magazine. Producing the Wood Whisperer website allows him to combine four of his passions: woodworking, technology, education, and humor. He also teaches woodworking in a virtual school environment at TheWoodWhispererGuild.com.
---
Kyle Toth, Wood by Toth
Thursday, July 20, 4:00 p.m. – 5:00 p.m.

Join us for this opportunity to ask Kyle questions and hear about his experiences as a maker. After the stage session, join Kyle at the nearby Maker Lounge for a "meet and greet" reception.
Kyle Toth was one of twelve students selected to the Cabinet and Furniture program at the North Bennett Street School in Boston, MA. and has been creating top notch woodworking design since his 2011 graduation. He transforms each piece of wood with an eclectic array of styles and believes the heart of the work lies within the choice of wood, grain, and texture. Toth's work has been displayed domestically and internationally in shows, galleries and multiple woodworking magazines. Toth has played an integral part in branding for Refuge Brewery where his tap handles have been distributed throughout 1,000 different locations. Not only does he work with local businesses, but he has worked with Disneyland, Snoop Dogg, Jelly Skateboards and Metallica.
---
"Meet the Maker" Interviews Hosted by Industry Pro Rich Christianson
Rich Christianson is the owner of Richson Media LLC, a Chicago-based communications firm focused on the industrial woodworking sector. Rich is the former long-time editorial director and associate publisher of Woodworking Network. During his more than 30-year career, Rich has toured more than 200 woodworking operations throughout North America, Europe and Asia and has written extensively on woodworking technology, design and supply trends. Rich also serves as Communications Director of the Illinois Wood Utilization Team, an ad hoc organization dedicated to promoting the conversion of felled community trees into lumber and wood products. Learn more at www.richsonmedia.com.