Don't miss these events taking place at the AWFS Fair Stage, booth #5527
Schedule of Stage Events
see detailed descriptions below schedule
Wednesday, July 19, 2017
9:30 a.m. – 11:00 a.m. – Workforce Crisis, Job One
3:00 p.m. – 4:00 p.m. – "Meet the Maker" with Marc Spagnuolo, TheWoodWhisperer.com
Thursday, July 20, 2017
11:00 a.m. – 12:00 p.m. – Fine Woodworking "Shop Talk Live" podcast w/John Ratzenberger
1:00 p.m. – 3:00 p.m. – CMA Wood Diamond Awards
4:00 p.m. – 5:00 p.m. – "Meet the Maker" with Kyle Toth, Wood by Toth
Friday, July 21, 2017
9:15 a.m. – 10:15 a.m. – AWFS Visionary Awards
11:00 a.m. – 12:00 p.m. – ASFD "Design Between the Lines" podcast w/Garry Knox Bennett
4:00 p.m. – 5:00 p.m. – Fresh Wood & Turning to the Future Student Award Ceremony
Saturday, July 22, 2017
9:30 a.m. – 11:00 a.m. – Education Town Hall
Stage Events : Detailed Descriptions
Wednesday, July 19, 2017
9:30 a.m. – 11:00 a.m. –
Workforce Crisis, Job One

Join us to learn WHY we have a shortage of skilled labor that others may not, WHERE can we find the talent that we need, and HOW we can educate, train and retain our existing and future workforce.  As technology advances and baby boomers retire, these changes will have an effect on your workforce! The Woodwork Career Alliance (WCA) of North America is developing a collaborative coalition of industry associations and manufacturing members to address this problem. What can you do to help? We will work "live" to pose solutions to some of the problems, align strategies, and develop tactics for you to initiate immediately.  Join us and become part of the solution!

Kent Gilchrist is Workforce Development – Director of Business and Workforce Development for the WCA. He is also president of Fremont Interiors, Inc, an architectural woodworking firm for residential and commercial markets whose custom work has included pieces for the Indiana Governor's Residence.  A past president of AWI, Kent has participated in many AWI committes including the AWI's Speakers Bureau he currently serves as chair of the AWI SkillsUSA Committee, overseeing its national cabinetmaking competition. He serves on the boards of the Woodwork Career Alliance and WoodLINKS USA and holds the position of Director of Business and Workforce Development for the Woodwork Career Alliance.
---
3:00 p.m. – 4:00 p.m. –
"Meet the Maker" with Marc Spagnuolo, TheWoodWhisperer.com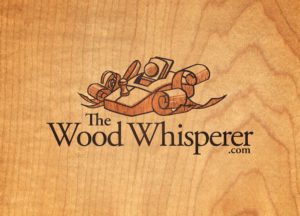 Join us for this opportunity to ask Marc questions and hear about his experiences with woodworking and with his successful website and podcast. After the stage session, join Marc at the adjacent Makers Lounge for a "meet and greet" reception.
Marc J. Spagnuolo, The Wood Whisperer, is a podcaster, video producer, woodworking enthusiast, and author of the book Hybrid Woodworking. He has contributed articles and video content to FineWoodworking.com, Popular Woodworking Magazine, Woodcraft Magazine, and WOOD Magazine. Producing the Wood Whisperer website allows him to combine four of his passions: woodworking, technology, education, and humor. He also teaches woodworking in a virtual school environment at TheWoodWhispererGuild.com.
---
Thursday, July 20, 2017
11:00 a.m. – 12:00 p.m. –
Fine Woodworking "Shop Talk Live" podcast with guest John Ratzenberger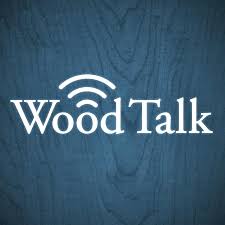 Join Tom McKenna, Editor in Chief at Fine Woodworking Magazine as he interviews film and television industry legend John Ratzenberger about his passion for woodworking and efforts to support skilled trades in manufacturing. This will be a "live" Shop Talk Live podcast recording.
Prior to his career in the entertainment industry, actor John Ratzenberger was a framer which afforded him the ability to work anywhere in the world. During that time, he started his acting career in London which eventually led to his role on Cheers. John has kept his connection to his hands-on carpentry skills with an unwavering commitment to American manufacturing and the skills shortage crisis we're facing. He produced and starred in the Travel Channel show "John Ratzenberger's Made in America" which showcased American products and the tradesmen who make them.  For the past decade John's been traveling the country meeting with companies, unions, associations and politicians all working to reinvigorate skills training from re-instating shop classes in schools, to building apprentice programs for our returning veterans. He is the founder of the American Museum of Manufacturing in Bridgeport, CT which will open summer 2018. When not on the set, John can be found in his woodshop enjoying the smell of sawdust –  as he says, "it's better than a trip to Hawaii."
---
1:00 p.m. – 3:00 p.m. –
CMA Wood Diamond Awards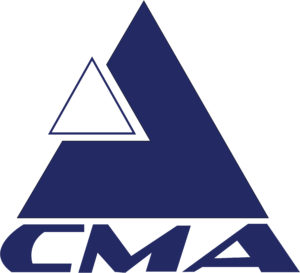 Join the Cabinet Makers Association (CMA) as they recognize their fellow members for their success and professionalism in woodworking business.
---
4:00 p.m. – 5:00 p.m. –
"Meet the Maker" with Kyle Toth, Wood by Toth

Join us for this opportunity to ask Kyle questions and hear about his experiences as a maker. After the stage session, join Kyle at the adjacent Makers Lounge for a "meet and greet" reception.
Kyle Toth was one of twelve students selected to the Cabinet and Furniture program at the North Bennett Street School in Boston, MA. and has been creating top notch woodworking design since his 2011 graduation. He transforms each piece of wood with an eclectic array of styles and believes the heart of the work lies within the choice of wood, grain, and texture. Toth's work has been displayed domestically and internationally in shows, galleries and multiple woodworking magazines. Toth has played an integral part in branding for Refuge Brewery where his tap handles have been distributed throughout 1,000 different locations. Not only does he work with local businesses, but he has worked with Disneyland, Snoop Dogg, Jelly Skateboards and Metallica.
---
Friday, July 21, 2017
9:15 a.m. – 10:15 a.m. –
AWFS Visionary Awards
Find out which companies will be given the prestigious Visionary New Product Award for product innovation and leadership in the woodworking industry.
---
11:00 a.m. – 12:00 p.m. –
ASFD "Design Between the Lines" podcast with guest Garry Knox Bennett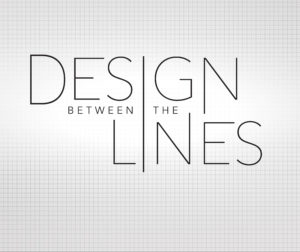 Join John Conrad, Executive Director at the American Society of Furniture Designers (ASFD) as he interviews internationally acclaimed furniture artist Garry Knox Bennett about his career. Garry created the 2017 Fresh Wood Best of Show trophy.  This will be a "live" Design Between the Lines podcast recording.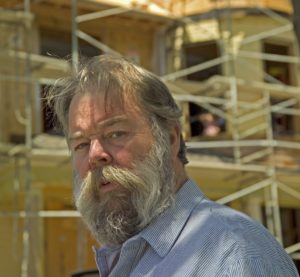 Garry Knox Bennett attended California College of the Arts in Oakland CA. He is an internationally known furniture maker, currently represented in multiple galleries and many private collections as well as the Boston Museum of Fine Arts, the San Francisco Museum of Modern Art and the Smithsonian American Art Museum among many others. A major retrospective of Garry's work was initiated at the Museum of Art and Design, NY (formerly the America Craft Museum) in January 2001 and the exhibition was documented with an extensive book on his work; Made in Oakland: The Furniture of Garry Knox Bennett. Garry has taught and lectured extensively in the US and internationally. Garry received the 2004 Award of Distinction from The Furniture Society and is honored as a Fellow of the American Craft Council. He was a featured artist in the PBS Craft in America series.
---
4:00 p.m. – 5:00 p.m. –
Fresh Wood & Turning to the Future Student Award Ceremony
Join us to find out which of the top national finalists of the Fresh Wood student woodworking competition and Turning to the Future student woodturning competition will go home with cash prizes and recognition. The Fresh Wood Best of Show award recipient will receive a one-of-a-kind trophy made by internationally renowned furniture maker Garry Knox Bennett, who will present the trophy to the student.
---
Saturday, July 22, 2017
9:30 a.m. – 11:00 a.m. –
Education Town Hall
Take this opportunity to get to know the outstanding post secondary woodworking and training programs across the country. Each participating school will have 3-5 minutes to present on their program, accompanied by a slide presentation with photos of student work and their facilities. This is a great opportunity for high school students and teachers to get familiarized with opportunities for further training, and industry to learn about potential education partners.