Welcome to the AWFS Fair Experience!
July 19-22, 2017, Las Vegas Convention Center, Las Vegas
The AWFS®Fair is one of North America's largest trade shows for the wood products manufacturing industry, serving businesses in the residential and commercial furnishings arena – predominantly cabinet, millwork and furniture. AWFS welcomes educators and students at the Fair to see and learn about the industry and the jobs it offers. Take advantage of this opportunity to view the latest technology, learn from industry experts and network with peers.
WATCH A RECORDED WEBINAR ABOUT THE AWFS FAIR FOR EDUCATORS
AWFS Fair Teacher Webinar Presentation 2017 (PDF presentation file)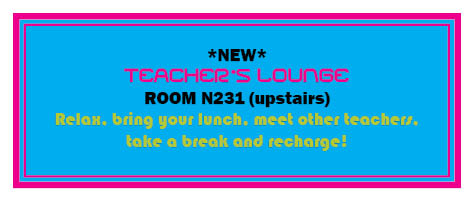 SPECIAL SHOW PRICING FOR EDUCATORS AND STUDENTS
Exhibit hall entry: FREE for all qualified educators and students* in North American wood technology or related programs. International students and teachers must register as a general attendee here.
Please note: No one under age 16 can be admitted to the show.
CWWK Educational Seminars: $10 each, unlimited — a drastically reduced rate. Includes the Teacher Track seminars designed expressly for educators. See all CWWK seminars here; seminar registration will open in late April 2017
TO REGISTER ONLINE for the AWFS FAIR, CLICK HERE.
(select "educator" or "student" for your job title)
OR mail or fax the PDF registration form.
*Verifying Teacher/Student Status
Registration may be completed in advance online or by submitting the registration form via mail or fax, or it may be completed on-site at the AWFS Fair registration desk. The following Qualification Items are required to verify eligibility for the special registration rates:
Teachers                             
Your business card verifying woodworking-related subject matter OR
A letter from the school on school letterhead verifying current employment as wood-related educator
Students
Current school identification card PLUS
ONE of the following items:

Official letter (on school letterhead) from teacher/school verifying wood-related coursework
OR A copy of your current class schedule verifying wood-related coursework
OR Registered teacher is with student at time of registration on-site (cannot pre-register with this option)
If submitting these items with advance registration (via fax, mail-in or online), submit by ONE of the following methods:
Online, upload documentation via registration process
Scan and e-mail to adria@awfs.org
Fax to (323) 838-9443
Mail to: AWFS, Attn: Adria Torrez, 2400 E Katella Ave Suite 340, Anaheim, CA 92806
Please complete one registration form for each individual. DO NOT enter multiple individuals on a single registration form. Students and teachers who are finalists in the Fresh Wood or the Turning to the Future competitions DO NOT need to submit a registration form as AWFS will register this group separately. AWFS® reserves the right to revise or modify these policies.
SPECIAL ACTIVITIES AT THE SHOW
Teachers and Industry Networking Luncheon – join us on Saturday, July 22, from 11:30 a.m. – 1:00 p.m. for an opportunity to network. Register for the networking lunch here, limited to first 30 registrants!
Fresh Wood student woodworking competition – See the remarkable display of finalists from high school and post-secondary schools across North America. The entry deadline for 2017 is May 1, 2017. For full information on Fresh Wood, click here.
AAW Turning to the Future competition – High school and post secondary students enter turned projects and compete for cash prizes. Entry deadline is May 1, 2017. Click here for complete information.
"Higher Education Learning Pavilion" (HELP) – a dedicated area on the show floor highlighting post secondary woodworking programs and products and services for wood education programs
Education Town Hall – join us on Saturday, July 22, from 9:30 – 11:00 at the AWFS Fair Stage (booth # 5527) for a fast-paced introduction to the post secondary woodworking programs across the nation!
TO REGISTER ONLINE for the AWFS FAIR, CLICK HERE.
(select "educator" or "student" for your job title)
OR mail or fax the PDF registration form.
For additional information, contact Adria Torrez at AWFS at (323) 215-0311 or adria@awfs.org
Check Out More AWFS Education Initiatives Including Resources for the Classroom