AAW Turning to the Future Competition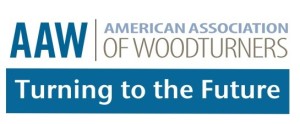 American Association of Woodturners (AAW) is proud to present the Turning to the Future student competition, featured at the AWFS Fair! High school and post secondary students will submit projects made with lathes, Finalist projects will be on display and winners will be announced at the award ceremony.
Instructors: Come back in Spring 2016 for updates and information about both contests, register your school and request the competition poster.