I NEED TO EVOLVE AND MOVE MY BUSINESS FORWARD
YOU GOT IT. AWFS®Fair combines the largest educational program in the industry with a massive exhibition of woodworking's latest advances and cost-saving innovations. Serious woodworking manufacturing professionals gather here to preview technology, increase their productivity and profits, and find new opportunities in the marketplace. Join them in Las Vegas, July 22 – 25, for four concentrated days at woodworking's most innovative event. It's exactly what you need to work smarter, as you head into the future.
See firsthand what's new in the industry. New products are launching again, and AWFS®Fair is the guaranteed place to see them. A New Product Showcase and special industry awards spotlight the best new ideas and give you a complete look at what's available now to help you stay current and competitive. Click here to view the floor plan and exhibitor list.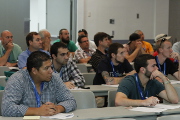 Get smart—and stay that way. AWFS®Fair delivers relevant industry information and education to advance your business—and your career. Attend the College of Woodworking Knowledge (CWWK) seminars, including the early morning technical "SMART" sessions. View the full program.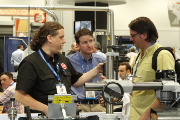 Expand your network and strengthen your connections. Take advantage of valuable networking opportunities to meet with other woodworking pros and share ideas, advice and connections that can help improve your operations—and your profits.
Be part of the action. The AWFS®Fair show floor is humming with nonstop activity, featuring technical seminars, live demonstrations and interactive destinations that invite you to join in. See them all here.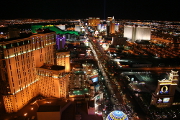 Meet in Las Vegas. The world's favorite trade show destination is geared for hospitality, with accommodations, entertainment and dining options for every taste and budget. Take advantage of the perennial Vegas value.  Book your travel now.